Bharati Vidyapeeth's College of Fine Arts
Online Registration for CAP
Online Registration for the CAP process of Bachelor of Fine Art is started from 27th June 2023 and will be available till 04th July 2023 up to 11.59 PM. Candidates can register themselves on the link given here: https://cetcell.net/FINEART2023/cap_registration/
Candidates from Maharashtra State must visit the Physical Scrutiny Center for original document verification from 28th June to 05th July 2023 (11.00AM to 05.00PM) (Except 29th June 2023 and 2nd July 2023)
OMS can share the document by post to Directorate of Art.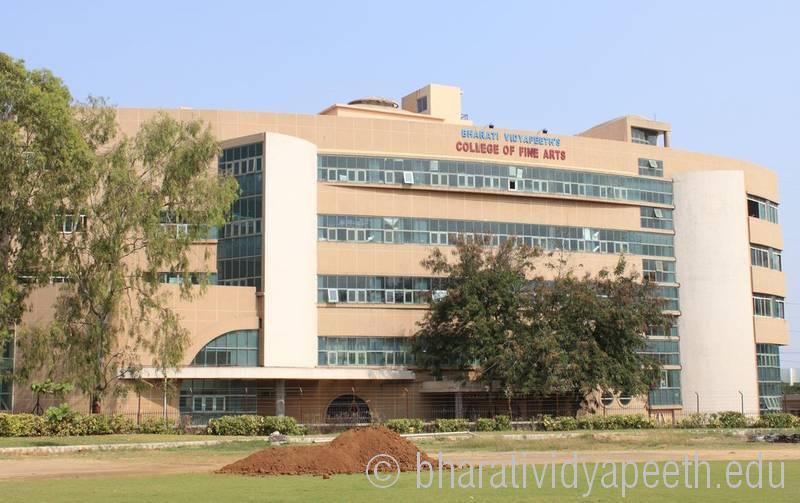 Bharati Vidyapeeth is proud to be the first to introduce degree in FINE ART under University of Pune through the establishment of Bharati Vidyapeeth's College of Fine Arts.
This College was established by Dr. Patangrao Kadam with a view to provide educational opportunities to the students who want to make their career in the field of Fine Arts. The college was established in the year 2000 with a view to make education in various art faculties available to the students.
The institution is committed to provide qualitative higher education in art and its allied fields, to all the students desiring to do so. The Institute also works towards creating art awareness in the society by various means.
The primary mission of the institution is to train young artists for professional careers in allied fields and create art awareness. The institute has had a strong commitment to provide a sound, supporting curriculum, modernized facilities and infrastructure for the academic studies to ensure qualitative education.
Vision and Mission
Vision : "To be leading institution in the field of Visual Art imparting qualitative art education and creating art awareness."
Mission : "We are committed to consistently facilitate academic, professional and over all development of the student, and to create art awareness in the society."
Prospectus